Physiotherapy and Exercise Science research
The school's research is focused on improving health and wellbeing across the lifespan. Our research encompasses disability and rehabilitation, sport and movement, occupational health and human performance in high intensity settings.
Our researchers are advancing knowledge in diverse areas ranging from human biomechanics to developing a globally-significant Models of Care framework for musculoskeletal conditions such as arthritis and osteoporosis.
---
Rehabilitation and Exercise Science
The theme of Rehabilitation and Exercise Science underpins research into human health and functioning across the lifespan. Our researchers work to prevent chronic disease, maximise health and explore human potential in elite sporting performance.
Read more about this research theme
---
Featured researchers
As a child, Dr Elissa Burton was sports mad and school was of secondary importance. Fittingly, she went on to work at a sporting organisation and focused on developing the next generation of tennis players. She later completed a PhD and moved into researching healthy ageing, with focus on physical activity, falls prevention and assisting people with dementia and their carers.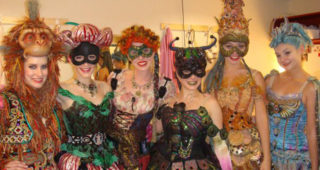 Dance has always been in Danica Hendry's blood. The physiotherapist and professional ballerina studied at the Western Australian Academy of Performing Arts (WAAPA), performed in The Phantom of the Opera and worked as a touring physiotherapist for The Australian Ballet and for Tim Minchin's smash hit, Matilda the Musical.
---